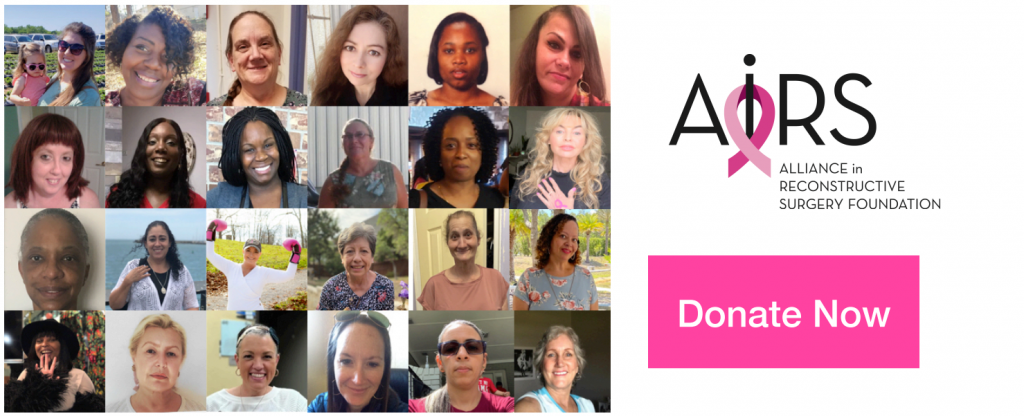 The Alliance in Reconstructive Surgery (AIRS) Foundation mission is:
To be a resource and a support system for the women who have had mastectomies as a result of breast cancer or BRCA+ genetic mutations, educating them on reconstruction options, and ultimately assisting them with the cost of reconstructive surgery.
Founded in 2015, by Dr. Janet Denlinger, Morgan Hare, and Dr. Rod Rohrich, AiRS is an advocate for restorative breast surgery, a vital part of total physical and emotional healing for many breast cancer survivors.
Up to 70% of the women who desire reconstructive surgery either don't know about their reconstruction options, can't meet their insurance co-pays, or don't have insurance to cover it. How could it be that after such a strenuous battle many of these women are left with a daily reminder of their fight with cancer?
The Foundation offers funding for breast reconstruction and nipple tattooing. While every woman who has had a mastectomy might not feel the need for reconstructive surgery, AiRS makes it possible for women to consider all options, regardless of their economic circumstances.
"The decision to get reconstruction should be made by the patient- not by her doctor, and certainly not by her finances." -Dr. Rohrich
Learn more about The AiRS Foundation.
www.airsfoundation.org
AiRS Stories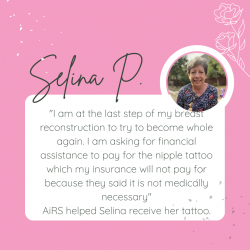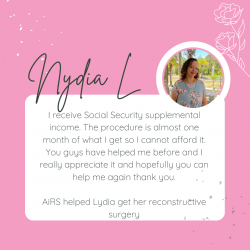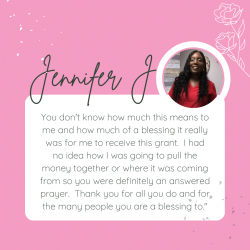 Ways to Give